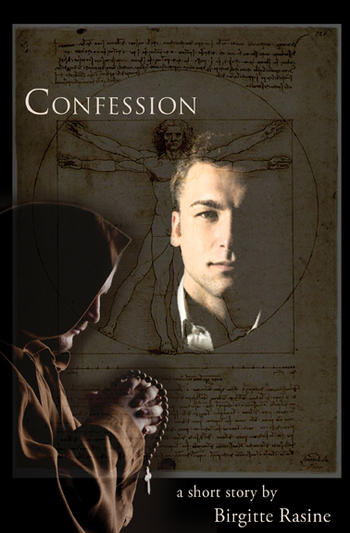 PRAISE and REVIEWS
Birgitte Rasine's Confession brilliantly traverses mind and soul, intuition and intellect, history and timelessness, reaching deftly into the deeper meaning and life purpose reflected in the profound and inane alike.  Sparked by a personal journey of the author's own, Confession is sure to stop us in our tracks, providing an unexpected speed bump in our fast paced journey—a speed bump just abrupt enough to let the cup of cold water bring us to awareness.  By all means, allow yourself to taste the wisdom found here.  There's nothing quite like it!
— Jim Young, Ed.D.
Spiritual author and inspirational speaker
Chancellor Emeritus, University of Arkansas at Little Rock
President Emeritus, State University of New York at Potsdam
* * *
Thank you for transporting me to a place I had never even contemplated.  
— Howard R. Lieberman
Chairman, Silicon Valley Innovation Institute
* * *
You are one of those writers that remind [us] of all the important topics one should be thinking about daily… your messages stay in the soul… constantly.  I like your stream of consciousness of Confession and your suspense, built with the delicacy of pain, paragraph after paragraph.
I am looking forward to many more of these diamonds.  
— Isabel Campoy
Author and former Senior Editor at Houghton Mifflin Harcourt
* * *
Confession reminds me how art and life co-mingle; and that it isn't just about experiencing the 'artifact' of the art but that the art itself is an extension of life, as if it were written for that moment for a reader to experience. I believe true art is that way. In that respect, I would place Birgitte's work as a true work of art.  
— Don Thompson
Playwright, author, and producer
* * *
With Confession, Rasine claims her place in the ranks of great Czech and American writers.  
— Allie Chee
Author and Publisher, Hestia Books & Media
* * *
Since I left the academic world decades ago I normally avoid train of consciousness, having had my full with Joyce and Proust and Faulkner. But reading Confession, the nostalgia for literary elegance overcomes me. The book is an unassuming combination of Molly Bloom's "Yes" speech in Ulysses and the essay which it acknowledges as inspiration, Pico de Mirandola's Oration on the Dignity of Man.
It explores the relationship between religion, spirituality, and human need in a way that will make you reexamine your ambivalence toward whatever faith you practice or don't practice. In a few short pages of non-stop awareness it manages to deal with the soothing nature of unintelligible words even as it imitates its subject, sensuality and celibacy, marital insecurity and fading masculinity--in short, another book by Rasine to be savored with  a glass of the finest wine.  
— Dr. Kenneth Atchity
Author, The Messiah Matrix and founder, The Story Merchant
Confession
Choose your preferred format
:
If your faith could confess, what would it tell you?
It's us, the devout, who are expected to confess to our pastors.  But what if our faith could, in turn, confess its darker secrets to us? 
A silent dialogue between a businessman and a priest takes place against the backdrop of a papal address humming through the Vatican plaza, questioning uncomfortable truths of the Catholic faith and exploring what really goes on in the minds of the devout… of any faith.
A work of fiction written in the breathless "thought-stream" style pioneered by the author, "Confession" pulls you into its racing pulse and doesn't let go even after you've read the last word.   It breaks through the established walls of the practice of confession in Christianity and brings to light questions about faith and religion that remain debated to this day.
Originally written in 2001 but unpublished until now, "Confession" is finally making its debut in print and as an eBook in both English and Spanish.